Location: Egegik River, Alaska
(plus, fly-out trips to remote destinations)
Dates
July 29-August 4, 2017 (sockeye also available at this time)
August 26-Sep.1, 2017 (fly in on 26th, fly out on Sep.1, 5 days of fishing)
Species
Coho Salmon, Chum Salmon, Pink Salmon, Arctic Char
Fly-outs for these species as well as Arctic Grayling and Rainbow Trout
Cost
$2,800 per person (not including round-trip airfare, license/stamp).
Overview
The Egegik River is one of Alaska's best coho streams. Chum salmon in excess of 20 pounds are regularly caught, as are Arctic Char up to eight pounds or more. It's a gentle, very easy river to wade-fish. Bushplane fly-outs are affordable and easy to arrange.
Fishing On Alaska's Egegik River
The first time I fished this river, with the only outfitter based on the Egegik at the time, I was hosting a TV show for the Outdoor Channel. We filmed three shows in two days. In one of those episodes I stood on a single rock, showed four different ways to fish for silver salmon, and landed and released over 70 fish. My last trip to this river, 10 years later, was just as good, if not better.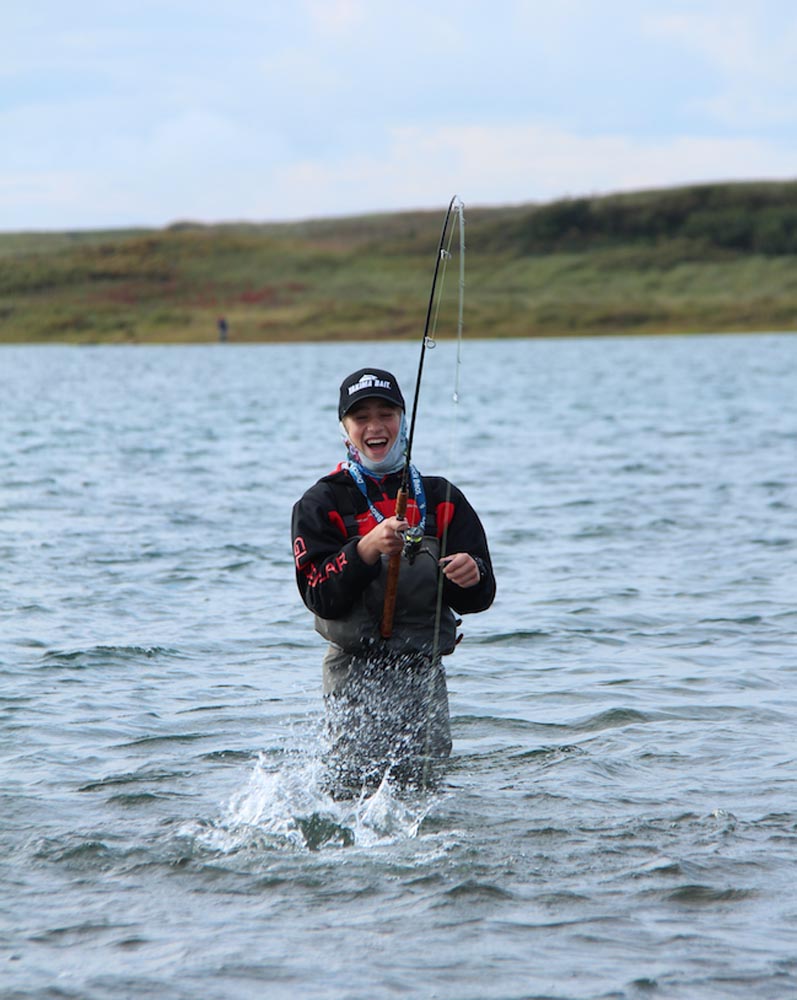 The Egegik River flows out of Becharof Lake, Alaska's second largest lake. It's a slow-flowing river consisting of a gravel bottom. This makes for some of the easiest wade-fishing you'll ever find.
Whether you're an expert flyfisherman or handling a fly rod for the first time, you will catch fish. Gear anglers will find success fishing with lures, jigs, casting plugs, drifting eggs and using bobber and eggs.
The topwater action for silver salmon on poppers is exciting and productive. Having dozens of takes a day on poppers is common. For gear anglers, catching and releasing over 50 silvers a day is very doable.
When conditions are right, you can motor into the headwaters of the Egegik River, where it flows from Becharof Lake. Here you can wade along both the northern and southern shores, casting for coho in one of the most beautiful settings in Alaska. You might also have the opportunity to fish the lake's outlet from a boat, where you'll be able to count silver dollar sized rocks 50-feet deep, and cast for schools of coho gathering by the hundreds.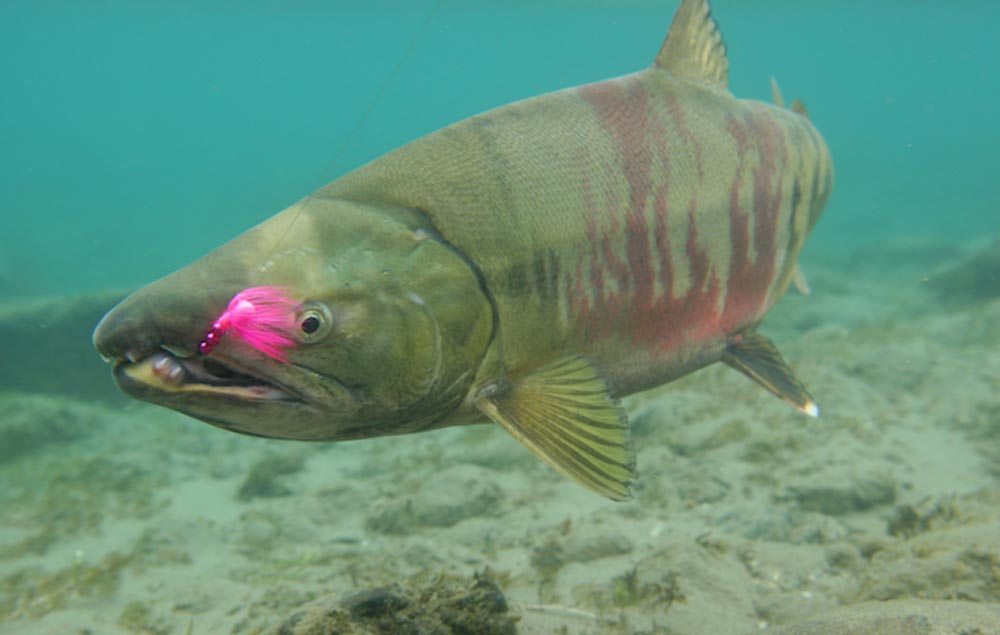 In the upper part of the river, wade-fishing around the islands for Arctic Char is very productive. Here, floating beads and working flesh fly imitations can find you battling gorgeous char measured in pounds, not inches.
Fly-outs by float plane or wheel plane can also be arranged to some of Alaska's most remote, prized streams. Bear viewing trips are also an option.
With a daily limit of five coho, you're assured of bringing home plenty of great eating meat. Most anglers bring home two, 50-pound boxes of fish.
Fish are filleted and frozen in camp. Due to lack of space in the bush planes, boxes of fish are flown into King Salmon when a plane is passing by. There is a $20 storage fee per box for this service in King Salmon.
Nonresident 3 day sport fishing license, $45.00
Nonresident 7 day sport fishing license, $70.00
Bush plane flight in and out of camp, ~$350
Bush plane fly-outs, $1,000 per plane
Travel Planning
Fly on commercial jet directly to King Salmon, Alaska. From there, hop on a pre-arranged Bush plane for a 30 minute flight to camp. You'll be met at the bush plane and all your gear hauled to camp. From there, fishing is only minutes away.