I love bear hunting, no matter what the method.  I've been fortunate to pursue bear in many states around the West, from trailing hounds to spot-and-stalk, to calling and baiting.  All are fun approaches, and each has their benefits and rewards.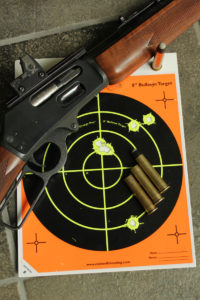 I'm in the process of writing a book on hunting black bear out West, and hope to have it out in late 2013.  Part of my work on this book has been personally testing loads, calibers, optics, bows and other tools, to see how effective they really are.
On this hunt I chose to combine an old school caliber rifle with a modern reflex scope.  I borrowed good friend, Jody Smith's, .45-70 lever gun, and we topped it with a Trijicon RMR.  Using Nosler's 300 grain Ballistic Silvertip bullets, we worked up a load that used 43 grains of IMR 4198 powder, which spit out the bullet at 1,882 fps.  It only took a few shots before this setup shot an impressively tight group.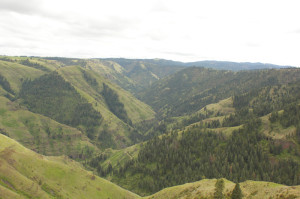 This hunt took place high atop Idaho's Joseph Plains, where I've hunted elk and mule deer–and bear–before, with Matt Craig of Boulder Creek Outfitters (www.bouldercreekoutfitters.com).  Prior to our arrival, good weather had bears on the move, hitting over a dozen baits.  When we arrived, temperatures dropped into the low 30s, and rain and snow dominated.
The harsh change in conditions hit quick and shut down bear movement.  Some big boars were hitting bait sites, but only for a brief few minutes, and about 1:00 a.m.
We sat for two evenings and didn't see a bear.  Then we caught a break in the weather on the afternoon of the third evening.  After walking in to our blind, we hadn't even reached it when a cinnamon bear appeared on the hillside.  Dustin, The Hunt's ace camera man and top editor, wasted no time getting on him.  Though it wasn't one of the big bears that had been caught on trail camera hitting this bait, one look at his gorgeous coat was all it took for me to want to close the deal.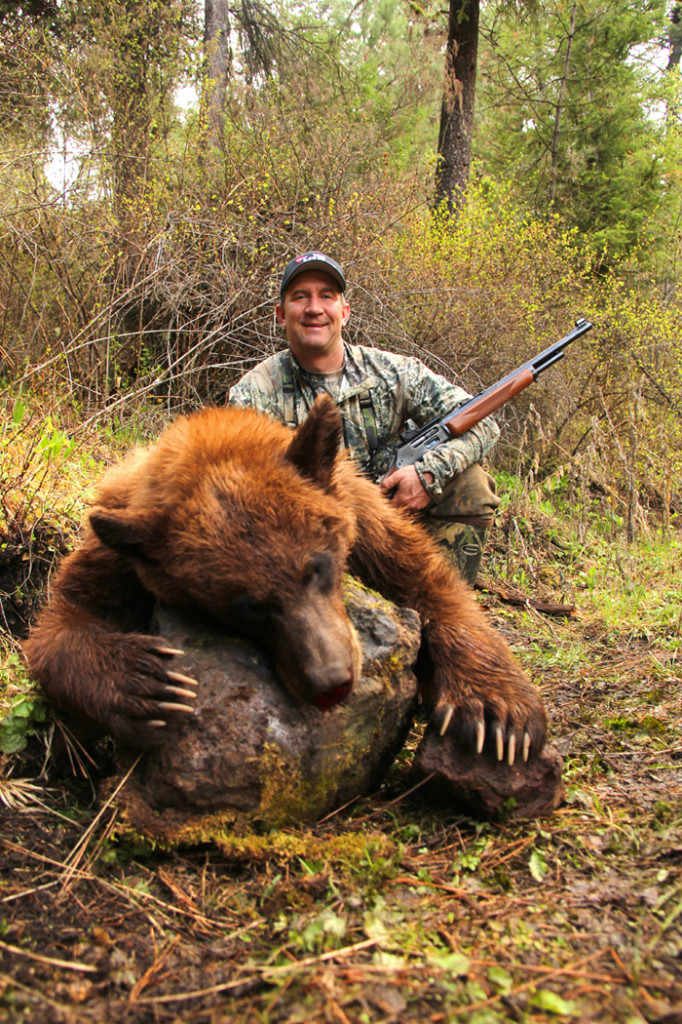 Taking a rest on a nearby tree, the .45-70 performed perfectly.  Smacking the bear behind the shoulder, the slow moving bullet punched through with minimal meat damage.  The bear went only a few yards before expiring.
When it comes to spring bear hunting, you never know what will happen, especially on these high elevation hunts. I'd taken chocolate and cinnamon phase black bears with Boulder Creek, before, but none were as striking as this boar.  The next day the weather got even better, and two hunters saw multiple bears and filled their tags on the first day of their hunt.
Skinning the bear for a rug, and boning out the meat, we look forward to even more memories.  The hunt, and the memories live on!